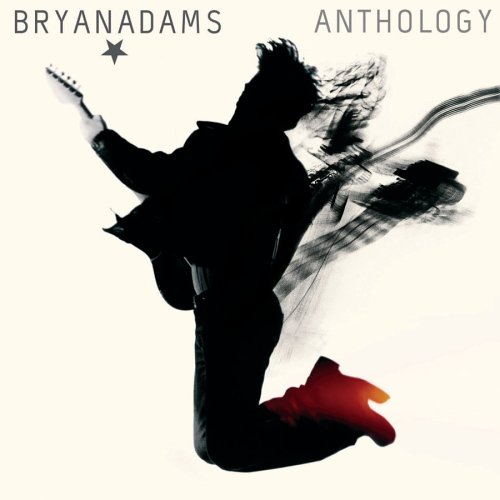 - Everything I Do (I do it) For You.
- duet with Melanie C a.k.a Sporty Spice for When You're Gone
- as OST for kind of animation movie (about horse, maybe) 'Here I am'
- All for One (on for all)
Teeeeeeeeeeeeêttttttttt TIME is UP !!
Hahaha, I'm trying to beat myself for covering my music-knowledge about this man. T
he super-legend-pop-country-ballads-singer ..a.k.a BRYAN ADAMS. The popular ever as Canadian singer.
Last week, I found his newest album (I thought) called ANTHOLOGY. But, it was 2007 released. Damn, why I am too late about it. But it's okay, Im not his die hard 80's freaking fans. I'm late 90's and 2k generation, which is familiar with his sexy throat voice of romans :)) This CDs
which contains songs he recorded from 1978 through 2005. The two disc set includes songs from 1980–2005.
It MUST BUY item. PLEASE !!
Complete track list, that could made you and your date, will be able to settled down with. Haha
Then, what are you waiting for? forget boyband or Kpop for a while. It's really worth to buy. only IDR 55K
Anyway, it's play repeated again and again in my car's playlist everyday. Hahaha, Pleaseee forgive me.